They've come a long way since they met during their years of study at the lycée viticole d'Orange! In France and then Australia and New Zealand, the apprentice winemakers expanded their experiences, perfected their skills in vineyards and cellars, and refined their know-how. They were convinced that this expertise would one day lead them to the management of their own domain.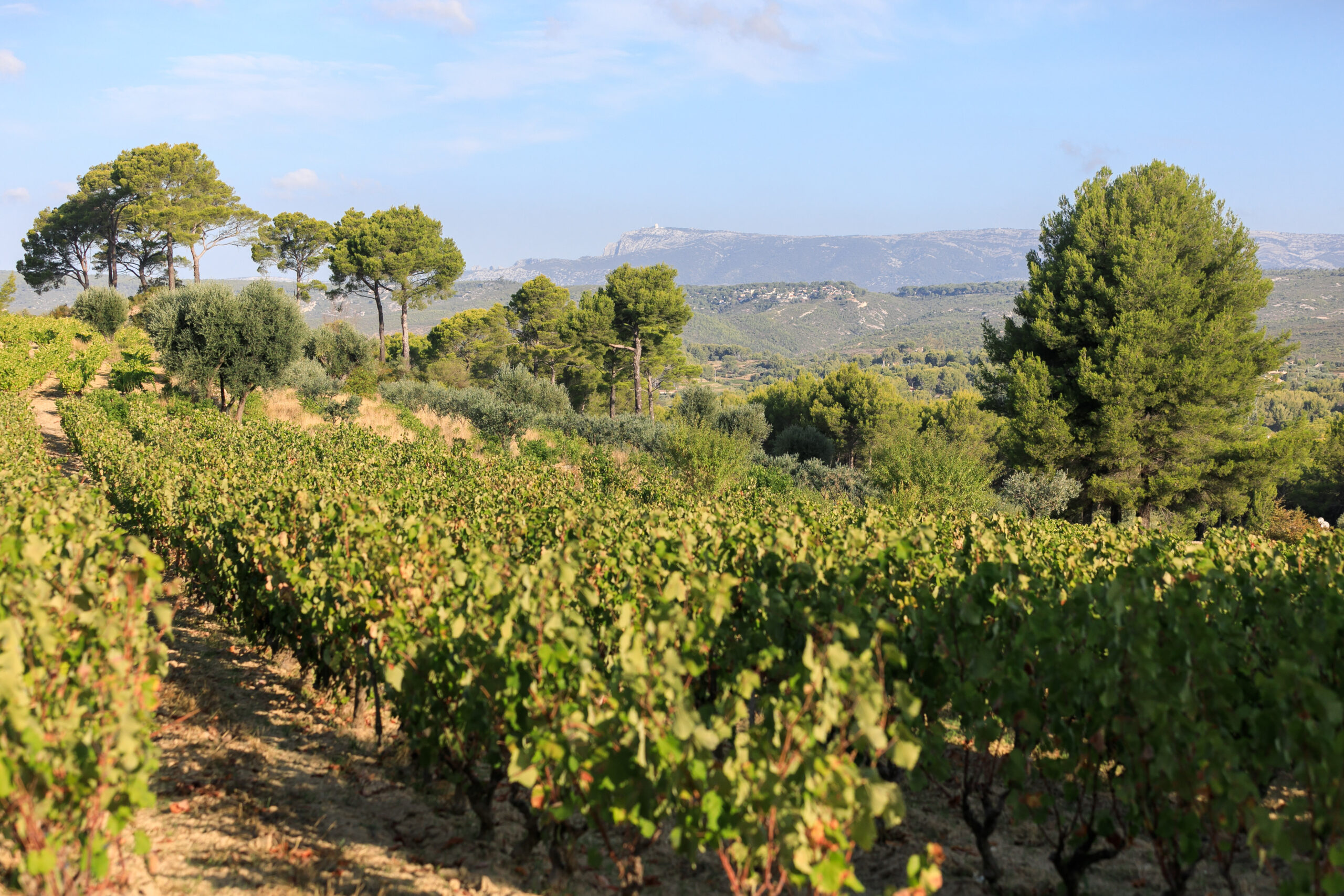 Through hard work, energy and determination, a trademark was born in 2010: Vignobles Gueissard. The dream of producing their own wine became a reality. Grateful to the nourshing Earth, Clément and Pauline chose to pay homage to their first parcel: 1.5 hectares planted with old-vine Carignan, Mourvèdre and Grenache, in Saint-Cyr-sur-Mer, on a place called… Gueissard.
2011 marked a new stage in their adventure, with the bottling of their very first vintage. Quite naturally, Pauline and Clément named this vintage Cuvée G. It still bears the identity of the Gueissard estate, which now offers 6 differents cuvées.
Over the years, the winemakers seized different opportunities to expand their playing fields to La Cadière d'Azur, Le Castellet, Sainte-Anne-d'Évenos and Le Beausset. Brought forth from the complementary nature of Pauline and Clément, who most value their freedom of expression, new creations are born, in white, rosé and red. They needed a showcase, which the winemakers found in Le Beausset. In 2018, with family and friends, they inaugurated a tasting room, a wine cellar, and a barrel cellar. "This allowed us to get closer to our vines, to offer our wines a better visibility, and to give our customers tastings with conviviality," emphasizes Clément, perched above a huge stainless-steel tank equipped with the latest winemaking technologies.
Clément and Pauline are not living this adventure alone. They are surrounded by a young and motivated team, involved as if the estate were their own. Sébastien and Hugo watche over the vines with rigor and passion. Théo assists them in the cellar, from harvest to bottling. And Jossia assists with administration and welcoming guests and enthusiasts, in a modern and classy cellar, to the wines of the Gueissard domain.
« It is our role as winegrowers to take the greatest care of the earth, for ourselves and for our children, and to respect nature in order to preserve our terroirs »
Sébastien, Head of Cultivation.
Is there a better place than Provence for wine? And not just the jeweled rosé
Découvrez nos vins Gueissard, l'expression affirmée d'une passion !
« The work in the cellar requires technical skills and know-how to preserve the originality of each terroir. The two of us, Pauline and I, like to add a little bit of audacity »
Clément.