Côtes de Provence Cuvée G
This is a worthy representative of the Côtes de Provence appellation. Cuvée G, like Gueissard, bears the signature of minerality due to the estate's know-how. In all three colors, Cuvée G is expressive, powerful and elegant in perfect balance.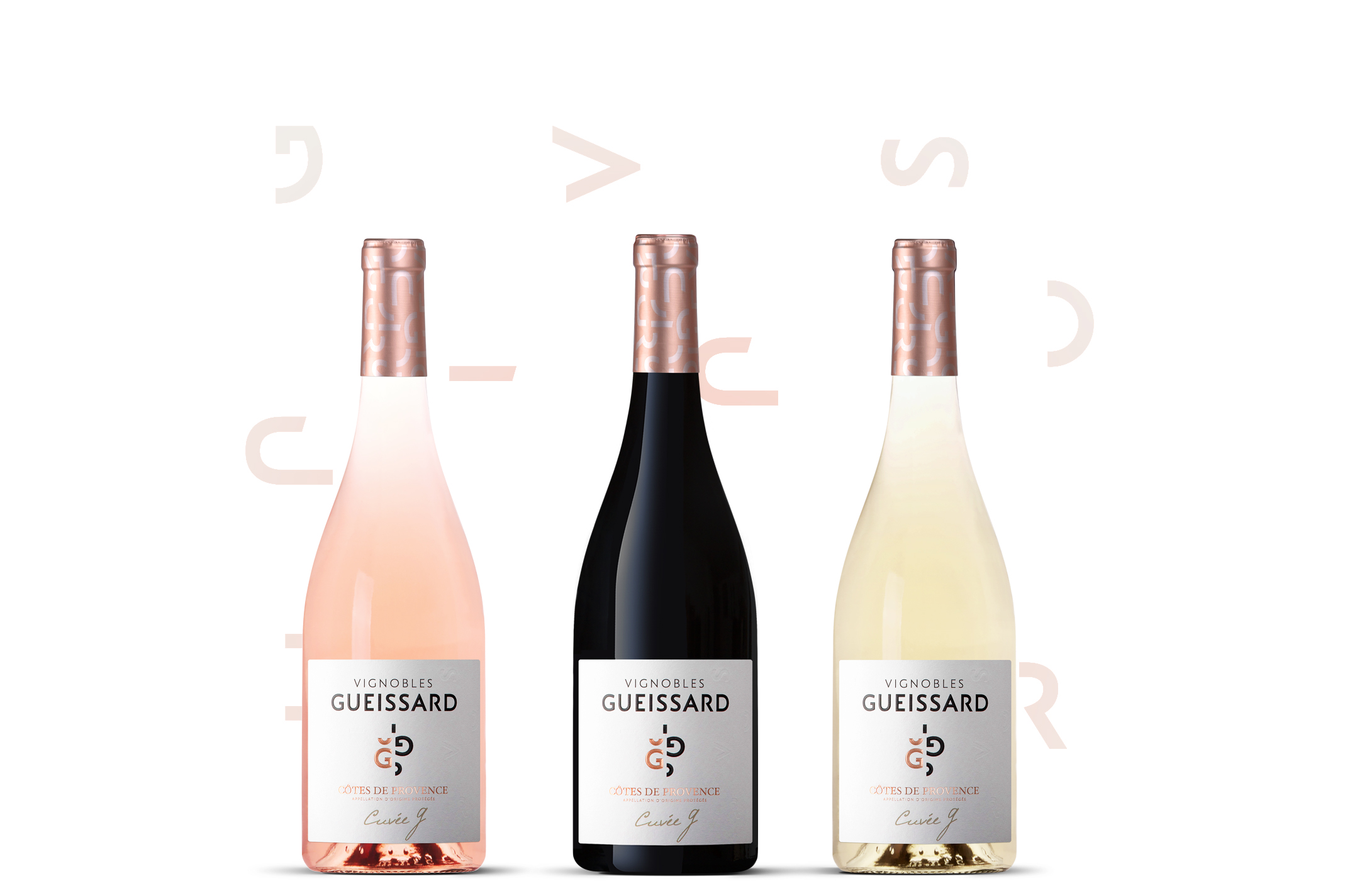 Cuvée G
Côtes de Provence
rosé 
This beautifully complex rosé combines aromatic qualities, freshness, roundness, length and precision. All this in the same glass, which can be served any time or at the table, to enhance your meal.
Cuvée G
Côtes de Provence
red
Described as a straightforward, deep red wine, the "G" of Gueissard is a Côtes de Provence just the way you like it. With a majority of Syrah, it expresses a beautiful harmony between aromatic freshness, roundness and length in the mouth. These assets can be appreciated immediately or in three to five years for more complex sensations..
Cuvée G
Côtes de Provence
white
It is the limestone soil that gives this wine its particular minerality and structure. Very easy drinking, it seduces even those who don't like white wine, that's saying something! Wine lovers will appreciate the balance of aromatic freshness, roundness and depth. A white wine that everyone can agree on.
Alcohol abuse is dangerous for your health. Drink in moderation.